At the Meeting of Milli Majlis Defence, Security and Counter-corruption Committee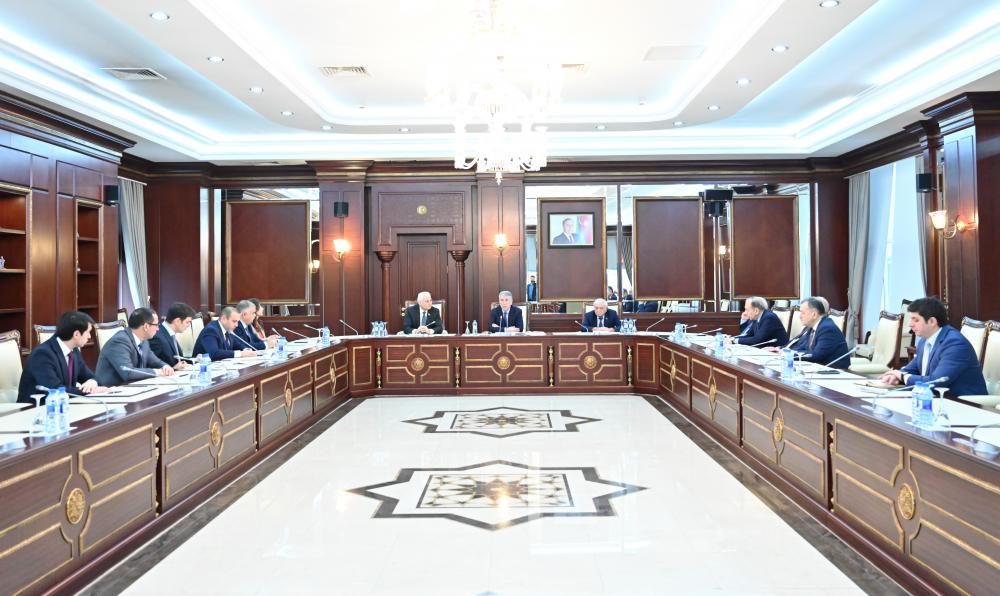 The Milli Majlis Defence, Security and Counter-corruption Committee had its scheduled spring-session meeting on 27 January and, opening it, the committee chairman Ziyafet Asgarov spoke of the shock everybody had felt on learning the news of the terrorist attack upon the Azerbaijani embassy in Iran earlier this morning. Mr Asgarov condemned the assault sternly, saying that it was Iran's business to keep our embassy in Tehran safe in line with international law – the business that Iran had not attended to, sadly. Consequently, the responsibility for this attack rests with Iran.
The committee chairman wished the family and friends of the killed embassy security officer endurance and those wounded a speedy recovery.
The MPs Hikmat Mammadov, Aydin Mirzazade, Nizami Safarov, Arzu Naghiyev, Aghil Abbas and Elman Mammadov described the terrorist attack as intolerable and, too, condemned it outright, demanding also that it be investigated the soonest.
Next, the committee turned to the agenda's first-reading amendments to the Emergency Law.
As he talked about the amendments, Mr Asgarov explained that they were to introduce new social emergency and pertaining regime norms to the law and that their chief purpose was to specify that a social emergency was not deemed sufficient grounds for imposition of an emergency regime. The social emergency is such that arises from emergent developments either having entailed or liable to entail derangement of the public life and activity conditions, including loss of life, and material damage to public health, property or natural environment. The accompanying state of emergency is to be declared by an appropriate executive authority via a relevant regulatory act – either in the whole or in parts of the territory of the Republic of Azerbaijan; the discharge of the human rights and freedoms is not be restricted in such situations.
When a social emergency regime is imposed, steps shall be taken to liquidate the causal emergency, for which purpose a commission drawn from the concerned state bodies shall be formed, according to Mr Asgarov.
Comments and suggestions then came from the deputy head of the committee Hikmat Mammadov and the committee member Aydin Mirzazade.
It was recommended then that the amendments should be brought before the House at a plenum in the current reading.
The MPs Amina Agazade, Elshad Mirbashiroglu and Bakhtiyar Sadigov as well as other people also took part in the meeting of the Defence, Security and Counter-corruption Committee.
The Press and Public Relations Department
The Milli Majlis
---
---