Khojali Genocide Talked Of at the Meeting of Azerbaijani, British Parliamentary Friendship Groups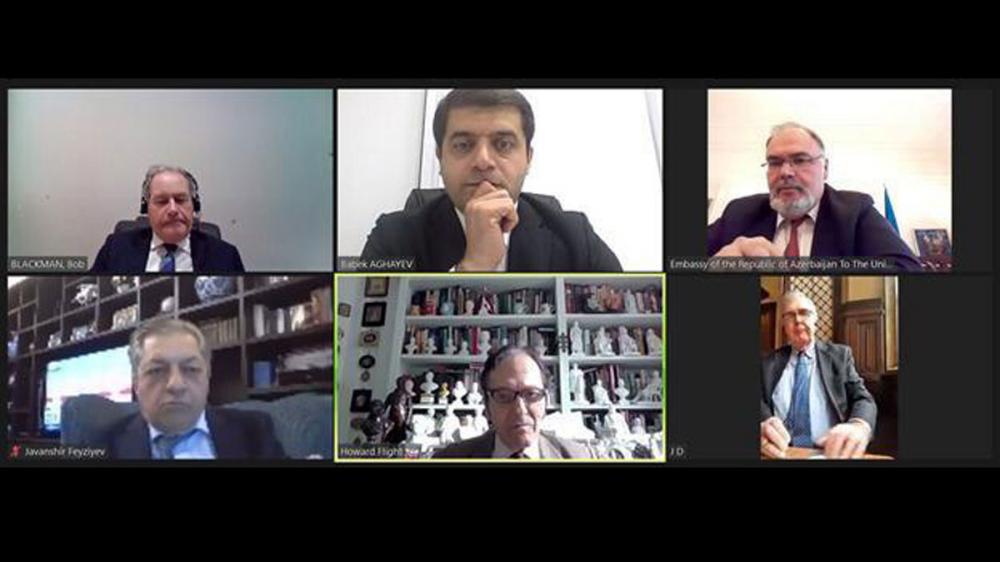 Chairman of the British Parliament's All-Party Parliamentary Group for Azerbaijan Bob Blackman, members of the House of Lords and of the House of Commons, Leader of the Milli Majlis Working Group for Great Britain Javanshir Feyziyev, Ambassador of Azerbaijan to the United Kingdom Tahir Taghizade and Deputy Head of the International Relations Department of the Milli Majlis Staff Babek Agayev all took part in the general annual meeting of Mr Blackman's Group held on 25 February.
Mr Blackman was re-appointed as Chairman of the Group and the Group board members were designated at that meeting.
Speaking on the eve of the 29th anniversary of the Khojali Genocide, Mr Blackman expressed his condolences to the Azerbaijani nation and the families of the tragedy's victims and told of the relevant primary legislative initiative of the House of Commons. He proceeded to underline the importance of continuing commemoration sessions such as the current meeting for the avoidance of repetition of calamities akin to the genocide in Khojali.
Both Mr Blackman and the members of his Group spoke with satisfaction of Azerbaijan having restored the integrity of its national territory and said they intended to visit the de-occupied lands.
In turn, Mr Taghizade informed the meeting participants of the current situation in the region before bringing up the visit of the UK Parliamentary Under-Secretary of State for European Neighbourhood and the Americas Wendy Morton to Azerbaijan on 8-10 February. That visit had been very successful, according to Mr Taghizade who pointed out next that the new circumstances provide for large-scale co-operation between our countries, including in the business of restoring the liberated provinces of Azerbaijan.
MP Javanshir Feyziyev invited the members of Mr Blackman's Group to pay a visit to Azerbaijan adding that they would be able to get first-hand information about the state of affairs in the freed territories.
Continuing the thread, Mr Agayev told of the efforts being made to make parliamentarians and international journalists alike aware of the present-time situation in the now free areas of Azerbaijan.
The Press and Public Relations
Department The Milli Majlis
---