Law Policy and State-Building Committee Holds an Online Meeting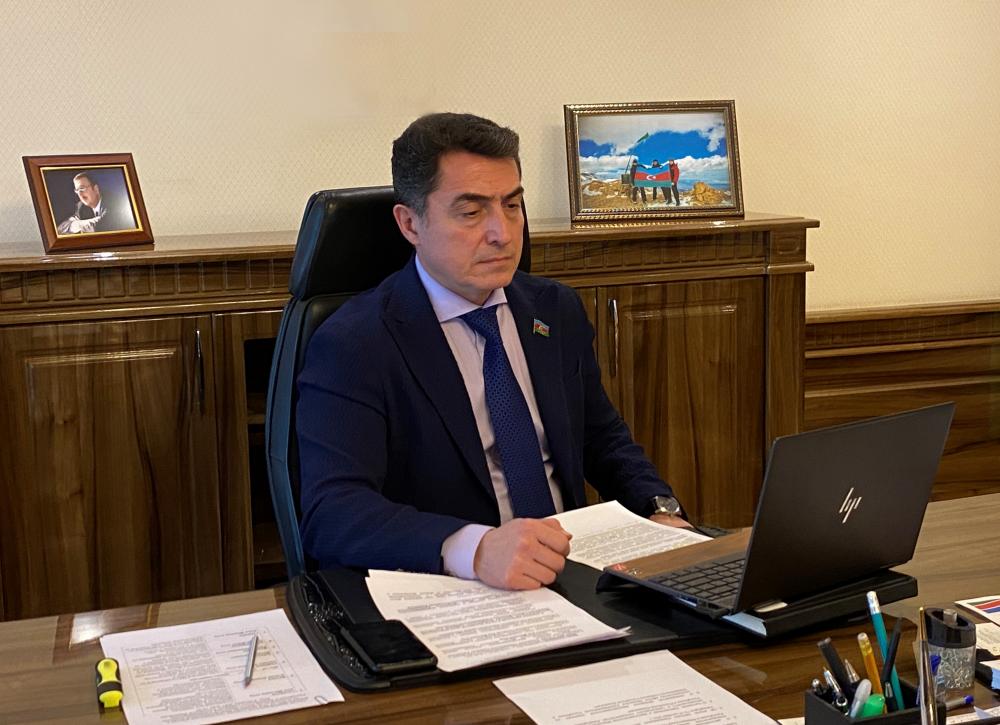 As he began the online meeting of the Law Policy and State-Building Committee on 3 April, First Deputy Chair of the Milli Majlis/head of the said committee Ali Huseynli announced the agenda holding an item on the proposed appointment of Imam Imdad oghlu Karimov as judge of the Supreme Court of the Azerbaijan Republic. Mr Huseynli said that Mr Karimov had received his law degree from leading universities in Azerbaijan and Europe. Also, Mr Huseynli spoke about Mr Karimov's law scholarly work and his services to the State.
Inam Kerimov was the first head of ASAN Services, the herald of a major about-turn in terms of transparency and citizen satisfaction with the public services, and an Azerbaijani brand known internationally. In addition, Mr Karimov had served as Minister since 2018 and has also held public legal and administrative legal responsibilities. Telling the meeting participants all that, Mr Huseynli said he was certain that Inam Karimov would continue using his knowledge and skills as a law researcher whilst serving in another power branch, namely, the Supreme Court, and would contribute to efficient and transparent administration of justice in the country.
Comments were made by Deputy Committee Chairman Gudrat Hasanguliyev and the committee members, MPs Bahrouz Maharramov, Azay Guliyev, Nurlan Hasanov, Nizami Safarov, Erkin Gadirli, Elshan Musayev and Kamal Jafarov. Whilst in all those important state positions, Inam karimov always took his work responsibly and coped with his duties appropriately. As the MPs stressed, Inam Kerimov has earned a reputation as a professional lawyer and scholar in the legal community. The speakers said they were confident that, as a judge of the Supreme Court, he would make a positive input to the judicial system by virtue of his experience, professionalism and academic knowledge.
The Committee recommended that the draft resolution on Inam Imdad oghlu Karimov's appointment as judge of the Supreme Court be tabled at a plenum of the Milli Majlis.
Inam karimov who took part in that meeting thanked the lawmakers for backing his judicial nomination.
Amongst the others connected to the online session were MPs Amina Aghazade, Sabir Hajiyev, Jabi Guliyev and Vugar Isgandarov.
The Press and Public Relations Department
The Milli Majlis
---
---