Azerbaijani, Serbian Parliaments Ink a Memorandum of Understanding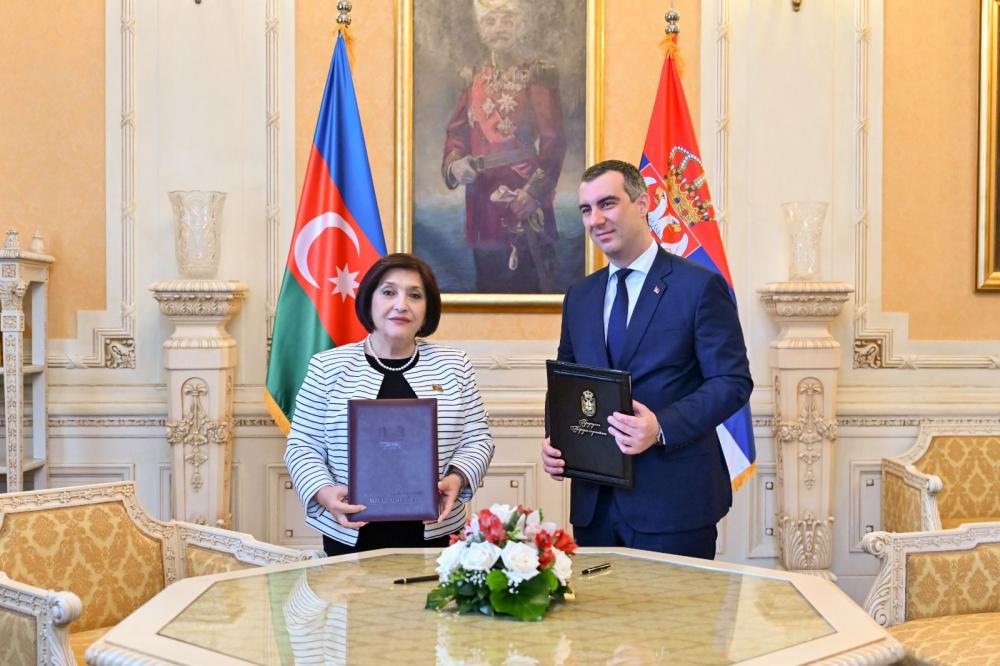 A memorandum of understanding has been signed between the parliaments of Azerbaijan and Serbia during Chair of the Milli Majlis Sahiba Gafarova's current official visit to Serbia. Mrs Gafarova and Chairman of Narodna Skupština Vladimir Orlić attached their signature to the document.
The leaders of both legislatures voiced a shared confidence that the memorandum would serve to broaden the bilateral relations further still.
The Press and Public Relations Department
The Milli Majlis
---
---