Milli Majlis Chair Sahiba Gafarova Congratulates Head of Grand National Assembly of Türkiye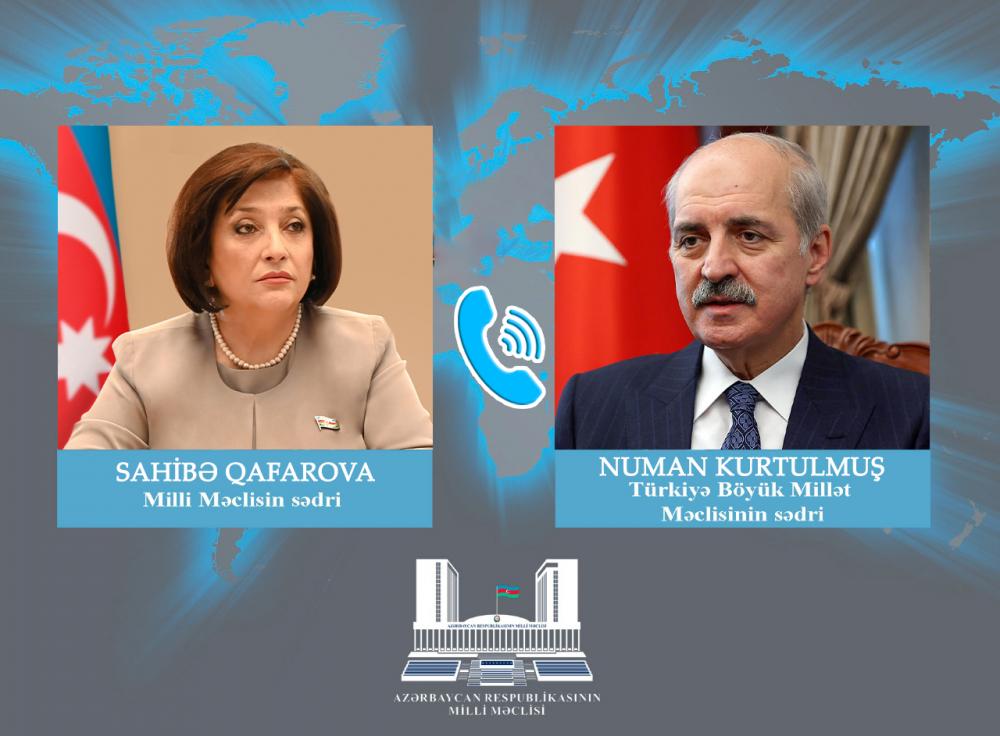 Chair of the Milli Majlis Sahiba Gafarova has sent a letter to Chairman of the Grand National Assembly of Turkiye Numan Kurtulmuş congratulating him no behalf of the Members of the Milli Majlis and her own on having been elected to helm the supreme legislative assembly of the brotherly country.
The letter goes that the strategic alliance of our countries that are guided by the 'one nation – two states' principle are advancing in the realm of inter-parliamentary relations just as they are in every area encompassed by the two sides in the first place.
Also, the leader of the Milli Majlis invited Numan Kurtulmuş to pay an official visit to Azerbaijan.
Sahiba Gafarova had a telephone conversation with Mr Kurtulmuş on the same day. She once again congratulated the Turkish colleague and wished him success in his work in the interests of our peoples and for their prosperity.
The GNAT Chairman said his thanks for the congratulations and heartfelt words, and said he was going to spare no effort to ensure a continued progress of the connexions between the GNAT and the Milli Majlis.
The Press and Public Relations Department
The Milli Majlis
---