Milli Majlis Chair Sahiba Gafarova Sends a Letter to 29th Head of Grand National Assembly of Türkiye Mustafa Şentop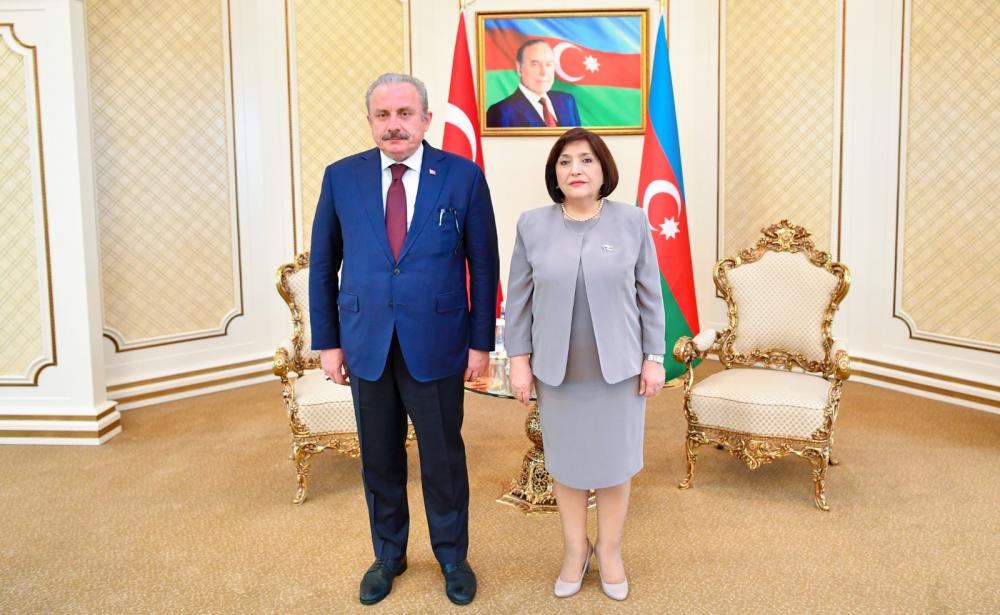 Chair of the Milli Majlis Sahiba Gafarova has sent a letter to the 29th Speaker of the Grand National Assembly of Türkiye Mustafa Şentop, and in her letter she is underscoring the successes of the legislature of the brotherly country achieved whilst Mr Şentop was heading it. Mrs Gafarova also remarks in her communication that the linkage between our supreme legislative bodies reached a new level in the same period.
It should be mentioned that Sahiba Gafarova and Mustafa Şentop had a phone conversation today, in which the leader of the Azerbaijani legislature again thanked the head of the Turkish parliament for his contribution to the progress of our inter-parliamentary connexions during the time in which Mr Şentop was helming the GNAT. Mrs Gafarova wished Mr Şentop every success in his professional field.
Mustafa Şentop, in turn, thanked Sahiba Gafarova cordially for the appreciation of his performance as the GNAT Chairman, and expressed his intention to endeavour to deepen the relations between our friendly and fraternal peoples even further in his eventual work.
The Press and Public Relations Department
The Milli Majlis
---