Regional Affairs Committee Meets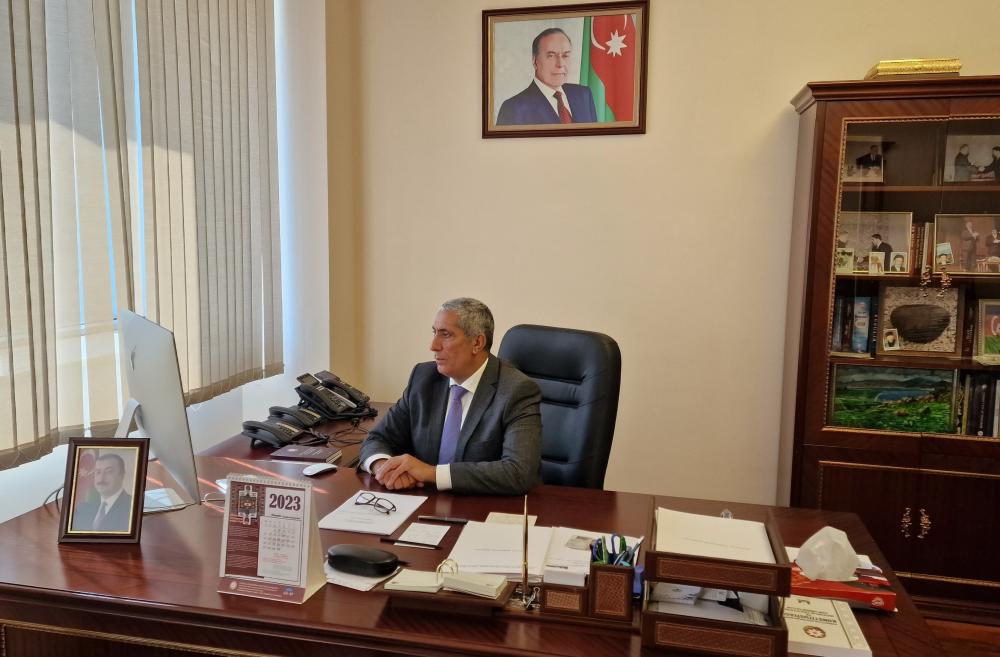 Chairman of the Milli Majlis Regional Affairs Committee Siyavush Novruzov tabled the Bill on defining the boundaries of the Binagadi District of Baku, the town of Sumgait and the Absheron Province at the committee meeting held on 3 October. The Bill had arrived at the parliament by way of the President's legislative initiative, Mr Novruzov clarified.
This particular day of October is remarkable in the Azerbaijani nation's history in that it was thirty years ago today that the Grand Leader Heydar Aliyev regained power in the country and set in motion Azerbaijan's deliverance and, eventually, a process whereby today's successes had been obtained, Mr Novruzov continued. The state continues successfully on the political trail blazed by the Grand Leader; considerable steps are being made to promote Azerbaijan's growth as a modern, sovereign and democratic country, according to the parliamentary committee chairman.
Mr Novruzov remarked as he was briefing the meeting participants on the essence of the draft law that it was about certain changes in the boundaries of Sumgait and the above-mentioned province and district, all in keeping with the additional charts contained in the draft. Namely, several land plots now attached to the settlement of Binagadi in the same-named district of the capital city and within the borders of the Absheron Province are to be transferred to the administrative area of Sumgait.
Deputy Chairman of the committee Elshan Musayev and the committee's MPs Javid Osmanov, Emin Hajiyev, Aghil Mammadov and Sattar Mehbaliyev spoke most sincerely about the anniversary of the National Leader Heydar Aliyev's reaccessions of power. In their opinion, the present-day national victories are, in essence, consequences of that remarkable date. They also talked about the restoration of the territorial integrity and sovereignty of our country under the leadership of Head of State Ilham Aliyev in accordance with the covenants of the National Leader.
Then, the MPs commented on the Bill, mentioning as they did the serious moves made to promote Sumgait's growth over the past years. The Bill was deemed acceptable.
It was recommended following the discussion to table the Bill at a plenum of the Milli Majlis.
The other participants of the committee meeting included Malik Hasanov and Aliabbas Salahzade.
The Press and Public Relations Department
The Milli Majlis
---
---