Delegation of Milli Majlis Called at Azerbaijani Embassy in Switzerland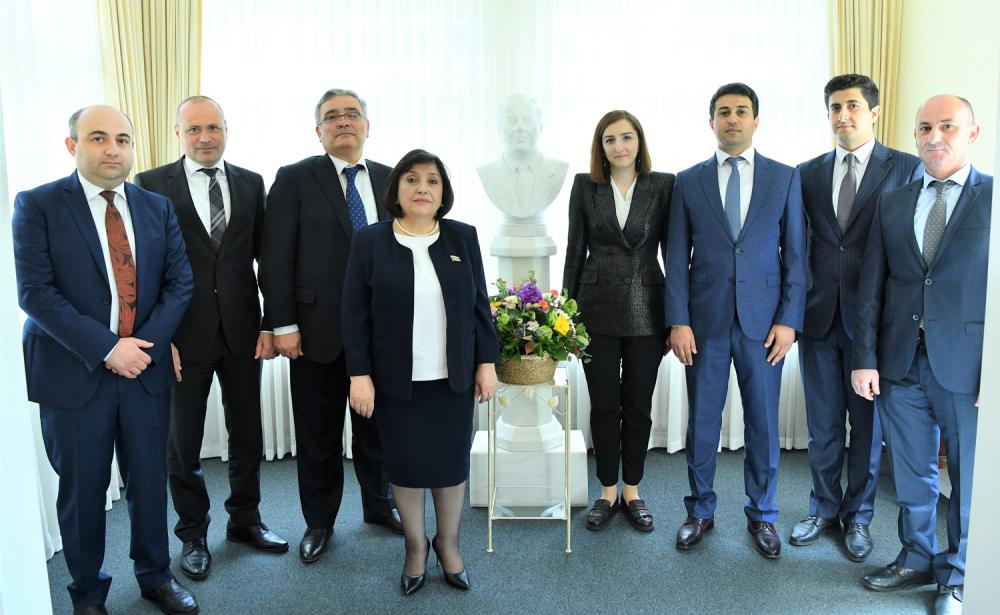 The parliamentary delegation led by Chair of the Milli Majlis Sahiba Gafarova have called at the embassy of Azerbaijan in Swiss Confederation.
First, the Chair of the Milli Majlis and the members of the delegation went to the bust of the National Leader Heydar Aliyev installed on the premises and adorned it with flower bouquets.
It was said there that the 10th of March was the 99th anniversary of the founder of the modern independent Azerbaijani state, saviour of our nation Heydar Aliyev. The incomparable services of the Great Leader before the state and its people also mark the most brilliant pages of the Azerbaijani statehood history. The Great Leader had served the nation with dignity invariably throughout all the periods in which he had ruled Azerbaijan. He had preserved the state from disintegration and fragmentation; he had made our independence irreversible and laid the foundation for its successful evolution.
What else was said there was that the rich legacy and immortal ideas of the National Leader Heydar Aliyev live on and lead us into the future confidently. The development strategy charted by the Great Leader is being carried into life successfully by the worthy successor to his initiatives, his political heir – the esteemed President Ilham Aliyev. It was under the guidance of President Ilham Aliyev that Azerbaijan had secured remarkable achievements and had become a state commanding considerable influence and reputation world-wide. Our glorious victory, won in the 44-day Patriotic War with Commander-in-Chief Ilham Aliyev in the lead, had demonstrated the prowess of Azerbaijan once again.
Then, the Chair of the Milli Majlis was made acquainted with the workings of the embassy and had a conversation with the diplomatic corps staff.
The Press and Public Relations Department
The Milli Majlis
---
---